LEGO Monypoli game, ca 1947.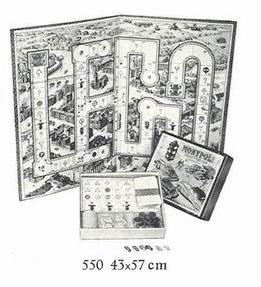 Godtfred and Ole (first owner of LEGO and his son) seem to have a special love to traffic. Before they invented the LEGO System in Play, they made a traffic game: In 1947 came LEGO with the boardgame Monipoly, a game based on safety in traffic. The poses off the policeman of set '1271 Trafficpolice' are based on this game from 1947.
Click on the pictures to enlarge them!
Visit the page with scans of this game here!
---
---
---
Other pictures (can not be enlarged)
---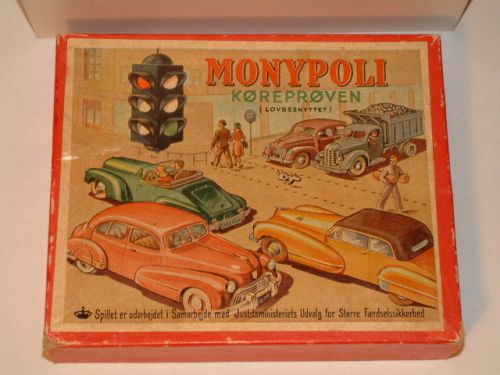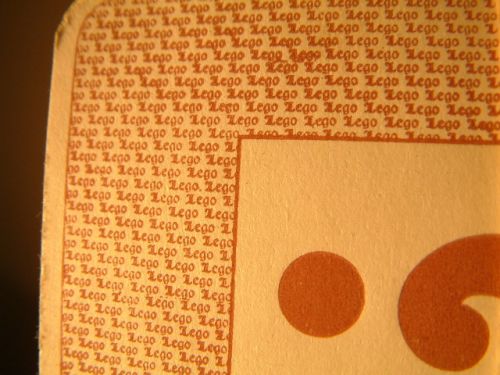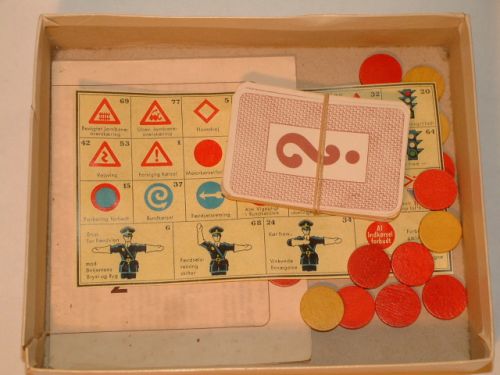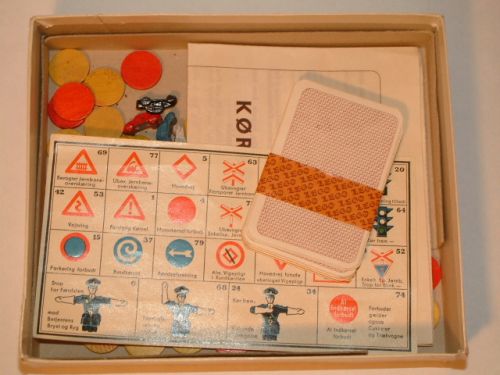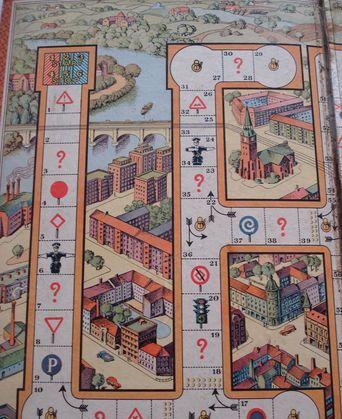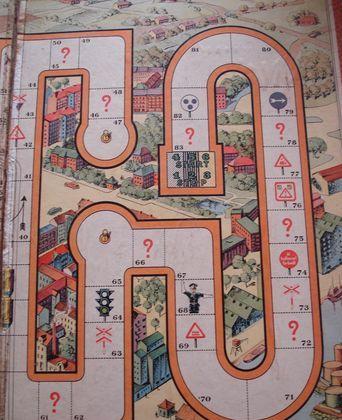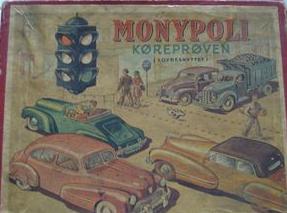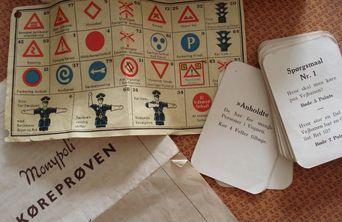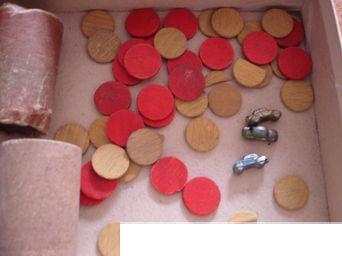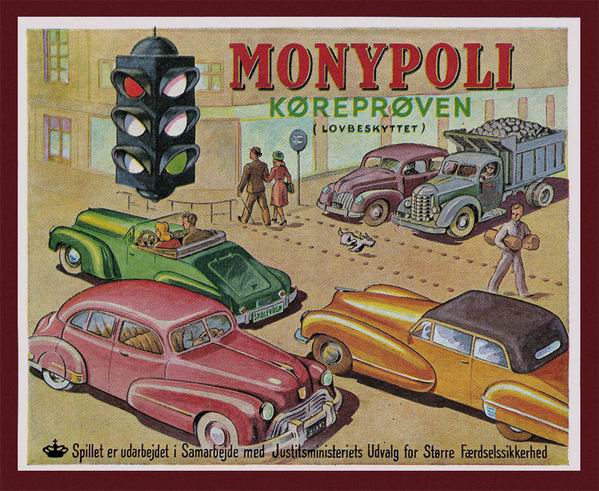 In later versions of the Monypoli game there could have been some plastic cars like them here under.