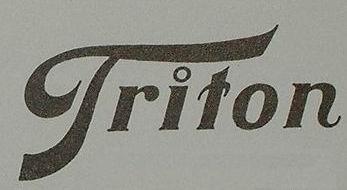 ---
Triton was a very small factory (oneman) and only 1 or 2 machines

to make toys on. They did business together with LEGO and were allowed to produce the LEGO tractor but without the LEGO

name on it. So the tractors from Triton are without any name on it. There is only name on the box. Then they made the plough and the coltivator as LEGO and their own milkcarrige

(not wood as LEGO but of plastic).
---
---
The colour case is from the German factory BASF who delivered plastic to the Triton Factory.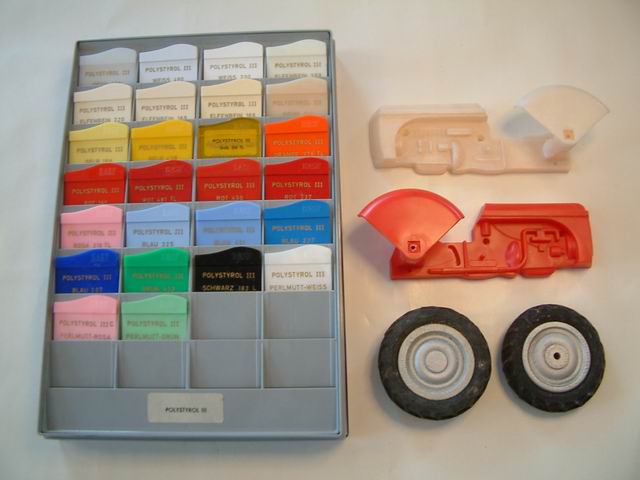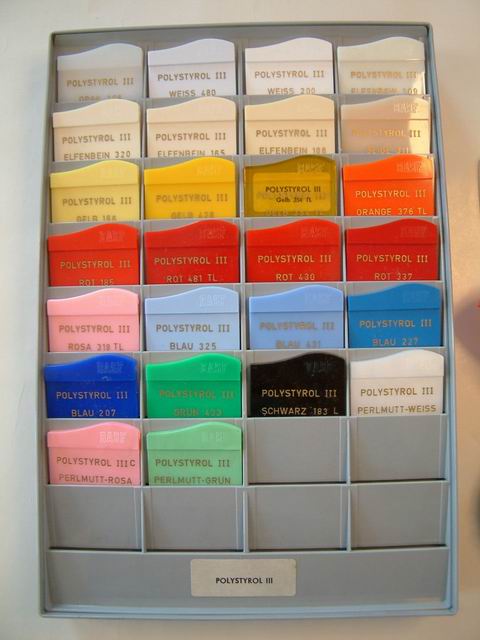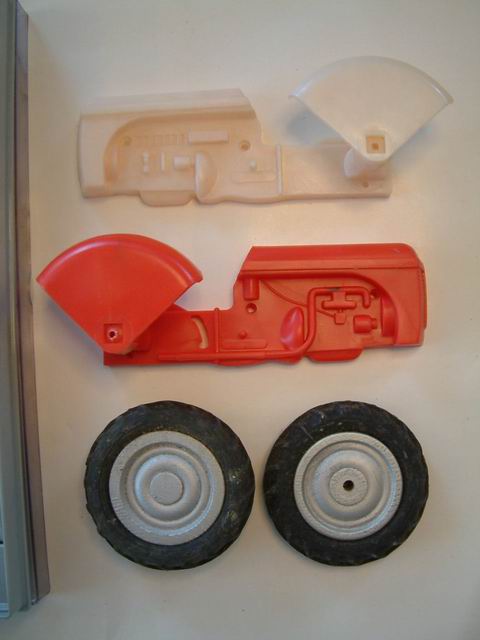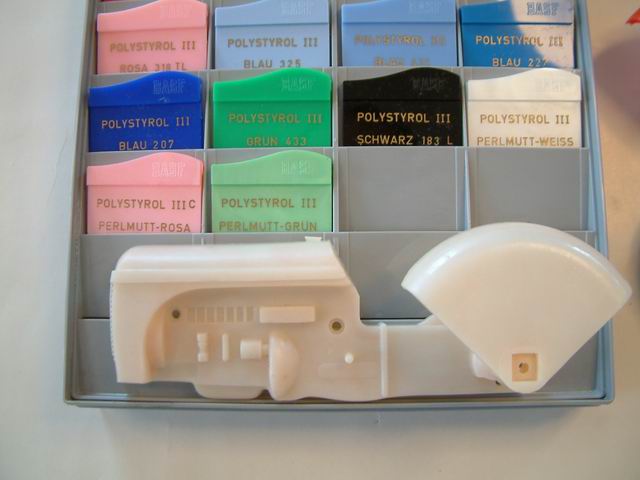 ---