Tien jaar LEGO STAR WARS in 2009!
Billund (Denemarken) - Vier tien jaar LEGO STAR WARS met de Darth Vader's TIE FIGHTER. Sneller dan de standaard TIE Fighter omdat deze Tie Fighter speciaal voor Darth Vader is gemaakt. Heeft speciale vleugels en een hyperdrive. Deze speciale editie bevat leuke details zoals flick-vuur raketten en een Darth Vader minifiguurtje.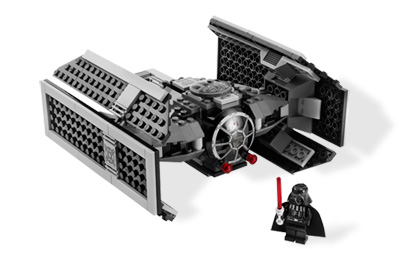 ---

LEGO launches new Games range
Billund (Denmark) - Celebrate 10 Years of LEGO

Star Wars

™
with Darth Vader's TIE Fighter

™

. Faster than the standard TIE Fighter, Darth Vader's personal starfighter is customized with bent wings and a hyperdrive. This new anniversary set features incredible details, flick-fire missiles, and includes a Darth Vader minifigure!