Wooden LEGO Toys.
The Lego Group had humble beginnings in the workshop of Ole Kirk Christiansen, a carpenter from Billund, Denmark. The word lego is an abbreviation for two Danish words leg and godt meaning play well. In 1916, Christiansen purchased a woodworking shop in Billund which had been in business since 1895. He earned his living by constructing houses and furniture for farmers in the region, with the help of a small staff of apprentices. His workshop burned down in 1924 when a fire, lit by two of his young sons, ignited some wood shavings. Undaunted, Ole Kirk took the disaster as an opportunity to construct a larger workshop, and worked towards expanding his business even further; however, the Great Depression would soon have an impact on his livelihood. In finding ways to minimize production costs, Ole Kirk began producing miniature versions of his products as design aids. It was these miniature stepladders and ironing boards that inspired him to begin producing toys
In 1924 Karl Georg and Godtfred set the worksop in fire during a play. They were playing and had made a fire in the workshop, but the wooden toys and other wooden stuff was set on fire. The workshop and the house of the family Christiansen went down. Ole rebuild the house and the workshop. In 1925 the larger factroy was stroke by lightning and was agian set on fire. This time the factory was rebuild also.
---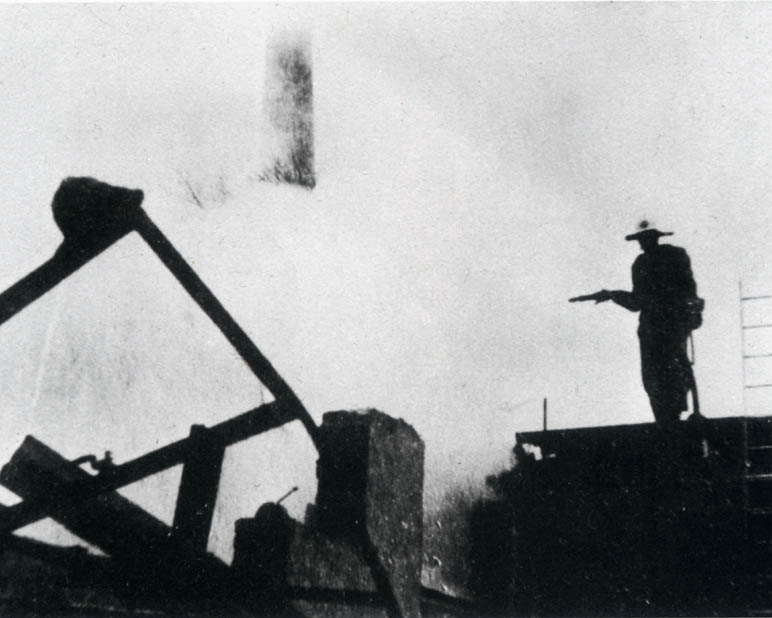 ---

In 1932, Ole Kirk's shop started making wooden pull toys, piggy banks, cars and trucks. He enjoyed a modest amount of success, but families were poor and often unable to afford such toys. Farmers in the area sometimes traded food in exchange for his toys; Ole Kirk found he had to continue producing practical furniture in addition to toys in order to stay in business. In the mid-1930s, the yo-yo toy fad gave him a brief period of activity, until it suddenly collapsed. Once again, Ole Kirk turned disadvantage to his favor, turning the disused yo-yo parts into wheels for a toy truck. His son Godfred began working for him, taking an active role in the company.
It was in 1934 that the company name Lego was coined. Ole Kirk held a contest amongst his staff to see who could come up with the best name for the company, offering a bottle of homemade wine as a prize. Christiansen was considering two names himself, "Legio" (with the implication of a "Legion of toys") and "Lego", a self-made contraction from the Danish phrase leg godt, meaning "play well." Later the Lego Group discovered that "Lego" can be loosely interpreted as "I put together" or "I assemble" in Latin.
When plastic came into widespread use, Ole Kirk kept with the times and began producing plastic toys. One of the first modular toys to be produced was a truck that could be taken apart and re-assembled.
---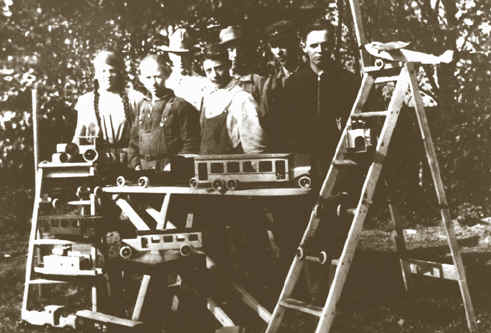 ---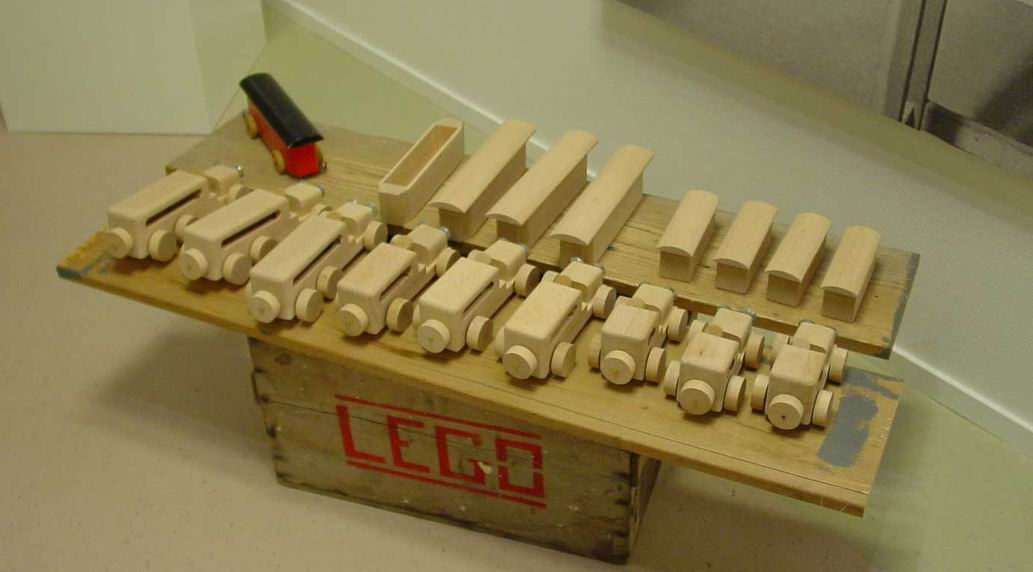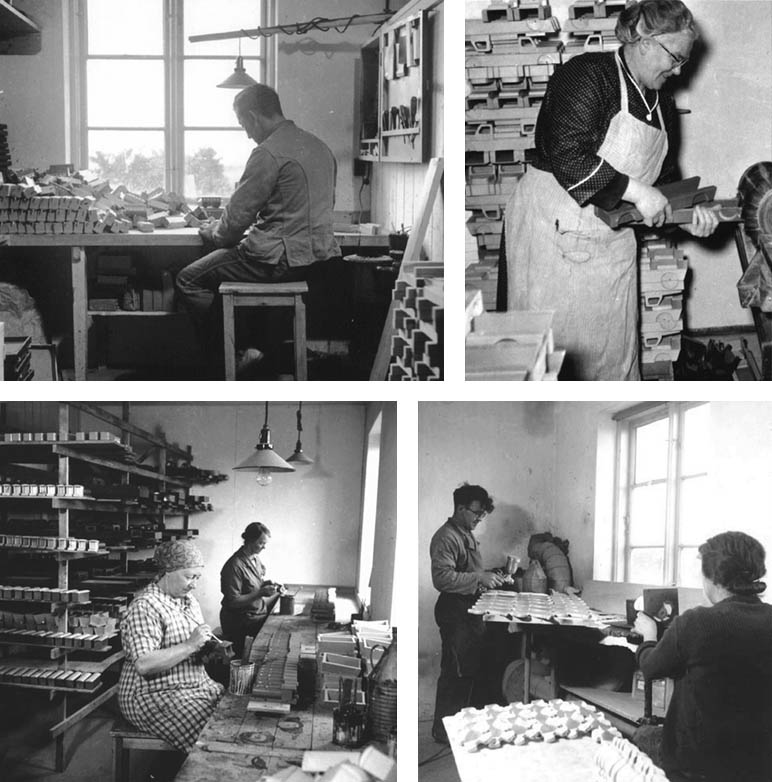 After some simple toys, Ole started with the production of Pull-animals around 1935.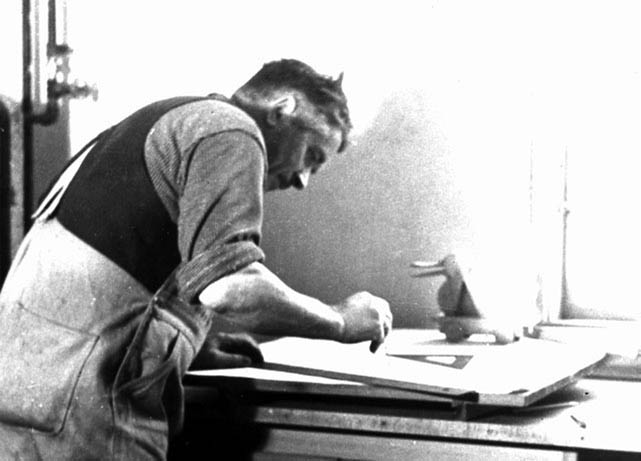 ---
1947.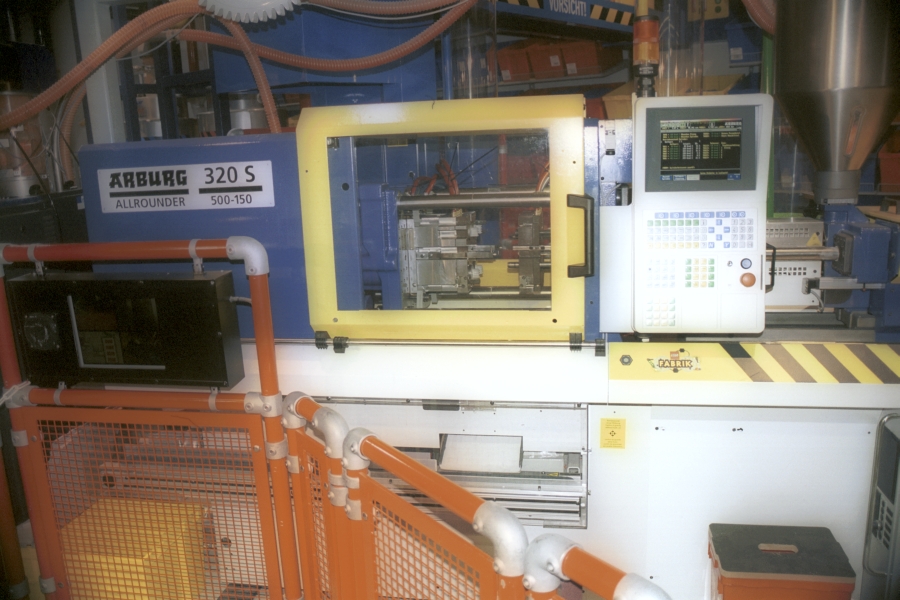 In 1947, Ole Kirk and Godtfred obtained samples of interlocking plastic bricks produced by the company Kiddicraft. These "Kiddicraft Self-Locking Building Bricks" were designed and patented by Mr. Hilary Harry Fisher Page, a British citizen. In 1949 the Lego Group began producing similar bricks, calling them "Automatic Binding Bricks." Lego bricks, manufactured from cellulose acetate, were developed in the spirit of traditional wooden blocks that could be stacked upon one another; however, these plastic bricks could be "locked" together. They had several round "studs" on top, and a hollow rectangular bottom. They would stick together, but not so tightly that they could not be pulled apart. In 1953, the bricks were given a new name: Lego Mursten, or "Lego Bricks."
The use of plastic for toy manufacture was not highly regarded by retailers and consumers of the time. Many of the Lego Group's shipments were returned, following poor sales; it was thought that plastic toys could never replace wooden ones. Despite such criticism, however, the Kirk Christiansens persevered.
---
1954
By 1954, Godtfred had become the junior managing director of the Lego Group. It was his conversation with an overseas buyer that struck the idea of a toy "system." Godtfred saw the immense potential in Lego bricks to become a system for creative play, but the bricks still had some problems from a technical standpoint: their "locking" ability was limited, and they were not very versatile. It was not until 1958 that the modern-day brick design was developed. The bricks were improved with hollow tubes in the underside of the brick. This added support in the base, enabling much better locking ability and improved versatility. That same year, Ole Kirk Christiansen died, and Godtfred inherited leadership of the company.Het woord LEGO wordt officieel geregistreerd in Denemarken op 1 Mei.
Godfred Kirk Christiansen reist naar Engeland en ontmoet een verkoop-agent op de boot. Ze praten over speelgoed. De agent denkt dat speelgoed een bepaald systeem mist. Na dit gesprek kom GKC op het idee van LEGO System.
---
1957 Assembly of the plastic Ferugson Tractors.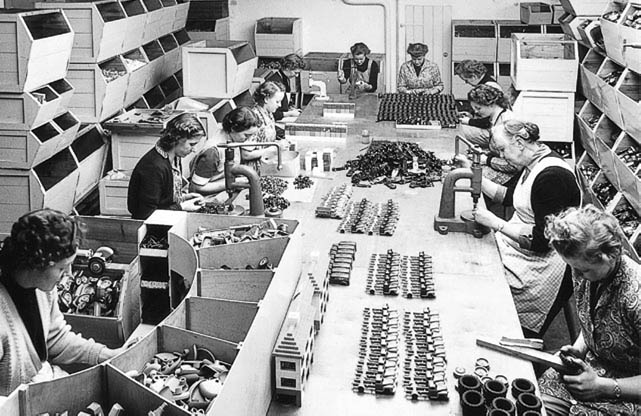 ---
1960
The Lego Group matured a great deal over the next up and coming years. In 1959, the Futura division was founded within the company. Its tiny staff was responsible for generating ideas for new sets. Another warehouse fire struck the Lego Group in 1960, consuming most of the company's inventory of wooden toys; fortunately, the Lego brick line was strong enough by then that the company decided to abandon production of wooden toys. By the end of the year, the staff of the Lego Group had come to be over 450 total people
Gerhardt Kirk Christiansen established BILOfix company in Kolding, Denmark, in february 1962. A new factory was build and 90% of the production was sold in Scandinavia, Italy, the United Kingdom and Germany.